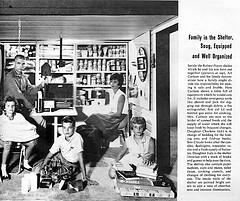 "Giving Stamboli" is considered the pearl of Feodosia and one of the finest architectural monuments of the Crimea. Construction of stone, two-story, with chetyrehyarusnoy tower, topped by ornate domes. Successfully found volumes, the alternation of various sizes of domes, towers, creating a beautiful silhouette. Plan of the building complex, planning enfilade, rooms are formed on three sides by the lobby. In the art interiors are widely used – sculpture, ceramics, wood, caulking, natural stone. The extensive cellars, caves and a wing, a variety of textures and motifs in the decoration, all kinds of towers, covered galleries and terraces give it a grandeur and oriental flavor.
Evergreen spruce framed building from all sides. In the courtyard is acting in the summertime fountain, decorated with figures of angels. Inside this building with high stucco ceilings and walls in soft shades of green. Underfoot flooring with beautiful patterns. Back staircase of white marble with gilded carved railings.
In the rooms are carved heavy wooden doors. A large window size underlines the spacious hall. The building was built in 1914, a goal tobacco magnate Joseph Stamboli, who in 1916, in anticipation of World War I, went to Turkey. Following the fate of the mansion by the sea was associated with health-wellness profile. In 1921 – the sanatorium for 100 places the name of Stalin. During WWII – a hospital for wounded Red. Surprisingly, the Great Patriotic War is somehow bypassed the building side. From 1944 – summer camp. In 1952 the cottage was completely restored, and it housed the sanatorium "Sunrise". With the 1985-1988 year – drug treatment center AR Dovzhenko. Currently in the halls and rooms of the ground floor is a cozy cafe. Luxurious furnishings, fine cuisine and pleasant service leave only good memories. On the second floor of the building – a comfortable year-round mini-hotel, consisting of two rooms and two-room suites, equipped with modern heating systems, air-conditioning, equipped with refrigerators and TVs. The extraordinary beauty of the building is attracting the most attention to residents and visitors alike. In the Cafe Cottage Stamboli "You can celebrate any holiday, wedding, anniversary, corporate party or spend time with friends. Concern about this wonderful architectural monument rests on utility "Stamboli Cottage," with a mission to staff copes superbly.